Freeware keylogger

download

free trial invisible keystroke recorder advance keyboard activity monitoring software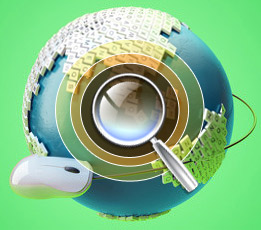 What's New with Our Keylogger?

We at freewarekeylogger.net provides simplest and advanced PC monitoring software that allow you to find out what external users are doing on your computer system in your absence and thus helps to get an fair idea about their activities without even knowing them.
Keylogger Software secretly captures all typed keystrokes activities of your kids, family members, relatives, employees in your absence in an easiest and accurate way and send encrypted log file of user activities to predefined email address. Easy to use Key logger activity monitoring utility records all typed keystrokes including typed document, send email, chat conversation, internet activity, website visited and everything that is typed on your Desktop, Laptop PC.

Professional Key Logger application is invisible in Start menu, Add/Remove program list and even hides software installation files from the external users. Key logger software is password protected tool to prevent unauthorized users to change or modify software configuration setting. Keylogger software is security surveillance tool for small and medium Companies, Network administrator, Parents and PC owner.
Advance Keylogger Software easily records unauthorized user activities including typed keystrokes, clipboard information, system application, voice chat conversation, system sound activities and similarly capture windows screenshots periodically at regular interval of time in an accurate way. Undetectable Keystroke recording utility secretly trace all keyboard activities to an encrypted log file, with option to send at specified e-mail address or upload log file using FTP server settings.

Easy to use and affordable Invisible Key Logger application provides facility to set hot key and run command setting, so that PC owner can easily access keylogger application when running in hidden mode. Download Advance Keylogger Software and use it free for 30 days to understand and evaluate software features and functionality.
Invisible Mac keylogger designed to monitor various activities performed while working on Apple Mac computer system in significant manner. Best featured and simple to use mac monitoring software provides best support to record keystroke details, clipboard contents, USB device insertions with advance screenshot capturing facility in significant manner.

If you are a worried Father, Mother, Husband, Wife as you suspect activities performed on mac machines by your dear once, simply use best featured and easy to use mac log manager to keep eye on them without knowing them in secure way. Download and evaluate mac freeware keylogger to better understand complete features and working capabilities. Place order to get full featured keylogger for mac os x licensed version.
Keylogger Software is useful for:
For System Administrator
Keylogger software easily records all typed keystrokes activities of any external user on your PC and saves recorded data in encrypted log file with advance option to mail log details at system administrator (owner) email id. With the help of keylogger software, parents can easily find out what their children search on the internet, records chat conversation details, which websites are visited by them frequently and much more.
For Managers
Keylogger Software is all in one solution for Office managers that records employee's activities and prevents loss of critical and confidential data of any business organization.
For Computer Classes and Internet Cafes
Useful in Computer Classes and Internet Cafes that will let you find out, what the users have been doing on the computers for several purposes.
Advantage of using Keylogger
Safeguard your children from online dangers
You can easily watch your children activities on internet usages like kids chat activities, visited website and track what they do on the PC in your absence.
Secretly track external user activity on your PC
Helps to secretly detect whether your friends are misusing your PC and performing such activities which they are not permitted to do so.
Monitor your employee's computer activities
Easily detect how much time employees spend in working hour; discover what website they visit, send email and other similar details on computer system during Office hours.
Runs hidden in the background
In Stealth mode, the program is totally invisible to your PC users and runs hidden in the background process in safe and silent mode.
Home | Contact Us | Support | Downloads| Sitemap | Terms and Conditions | Privacy Policy